Philips to Sell Lighting Unit to Investors for $2.8 Billion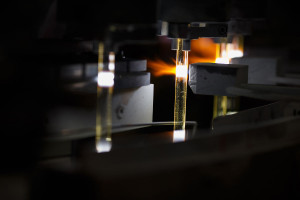 (Bloomberg) — Royal Philips NV agreed to sell a majority stake in its Lumileds lighting components unit to a group of investors as Chief Executive Officer Frans van Houten focuses the Dutch company on the consumer health-care market.
The buyers led by GO Scale Capital beat a rival consortium consisting of KKR & Co. and CVC Capital Partners and will pay Philips $2.8 billion for the 80.1 percent stake. GO Scale is a fund sponsored by GSR Ventures, which has offices in Beijing, Hong Kong and Silicon Valley, and Oak Investment Partners.
"It's a good deal for Philips," said ING Bank analyst Robin van den Broek. The winning bid was higher than expected as analysts valued the whole asset at about $2.7 billion, he said.
The sale marks a turning point for Philips, which has sold lighting products since its founding in 1891. The separation of the unit, the world's biggest maker of lamps and bulbs, mirrors Munich-based Siemens AG's move in mid-2013 to spin off Osram Licht AG as an industrywide shift toward more-efficient light-emitting diodes intensified competition.
GO Scale Capital said in an e-mailed statement today the purchased business will benefit from the cooperation with its other lighting assets and allow to expand its automotive LED business. The fund's other investments include Boston Power, a U.S.-based manufacturer of electric vehicle batteries, and Chinese company Xin Da Yang.
Automotive Technology

"The team brings deep knowledge of the LED components and automotive technology industries," GO Scale Capital said. "This uniquely complements Lumileds' high-power LED manufacturing footprint and expertise, and the combination offers opportunities for the company to pursue further growth and scale."
The new company will continue under the name Lumileds. Sonny Wu, co-founder and managing director of GSR Ventures and chairman of GO Scale Capital, will serve as interim chairman. Wu, a Chinese investor in solar power and lighting technology, has made co-investments with Cheng Kin Ming, a Hong Kong property tycoon who has amassed about $20 billion in solar manufacturing assets.
Lumileds, which sells lighting components to the general illumination, automotive and consumer electronics markets, has operations in more than 30 countries. In 2014, it generated sales of about $2 billion.
Public Offering

The buyers paid an "attractive price" for the stake and will allow Lumileds to expand capacity, Van Houten said during a conference call with journalists. Philips will retain the remaining stock. As part of the transaction, the company will transfer about 600 patent groups tied to LED manufacturing and automotive lighting and expects the transaction to be completed in the third quarter, the CEO said.
Philips shares dropped 0.8 percent to 26.43 euros at the close in Amsterdam, valuing the company at about 24.7 billion euros.
Philips plans to carry out an initial public offering of its overall lighting business next year to focus on a potential 100 billion-euro ($107 billion) consumer health-care market.
The Dutch company is focusing the company on medical technology, betting that patients will increasingly monitor their health and nutrition on smartphones and other devices. The company is creating a business called HealthTech, bringing together products such as medical scanners, toothbrushes and espresso machines.
REF: BloombergBusiness
Commercial Lighting Tampa FL, 813-935-4448 / 813-514-1264 / 813-514-1265 / 813-932-1086 / 813-932-1547 / 813-935-8235

CommercialLightingTampa.com, 8139354448 / 8135141264 / 8135141265 / 8139321086 / 8139321547 / 8139358235
DOE Issues New Fluorescent Lamp Regulations
BY CRAIG DILOUIE, ON MARCH 16, 2015
The U.S. Department of Energy (DOE) has issued new energy standards for general-service fluorescent lamps that are expected to reduce availability of standard 4-ft. linear and 2-ft. U-bend 32W T8 lamps as well as some reduced-wattage T8 lamps. The rules go into effect January 26, 2018. After that date, distributors may continue to sell their inventories of non-compliant lamps until these are exhausted.
DOE estimates consumer cost savings with a cumulative net present value (including both energy cost savings and increased initial cost) of between $2 (7% discount rate) and $5.5 billion (3.3% discount rate) over the next 30 years.
Previous regulations, which took effect in July 2012, eliminated a majority of 4-ft. linear and 2-ft. U-bend T12 lamps and many 8-ft. T12 and T12HO lamps. Low-color-rendering (70-79 CRI) T8 lamps also failed to comply, but several manufacturers gained a temporary exception for their specific products, which expired in July 2014.
The new rules strengthen existing energy standards (minimum source efficacy in lumens/W) by 1-4% for 4-ft. linear T8 and 2-ft. U-bend T8 lamps, approaching the maximum technology level. Lamps that do not comply are prohibited from manufacture and importing as of the effective date. The rules also strengthened energy standards by 7-10+% for 4-ft. linear T5 and T5HO lamps while expanding covered wattages. Energy standards for 8-ft. lamps were not changed.
Previous exceptions still apply, including 1) lamps designed to promote plant growth, 2) lamps designed specifically for cold-temperature applications, 3) colored lamps, 4) impact-resistant lamps, 5), reflectorized or aperture lamps, 6) lamps designed for reprographic applications, 7) UV lamps, and 8) lamps with a CRI of 87 or higher.
Over the next three years, manufacturers will review their products and reengineer or discontinue them on a case-by-case basis. Interviews with lamp manufacturers suggest likely outcomes. In the T8 category, a majority of lamps pass the standards. However, these are primarily reduced-wattage (e.g., 25W, 28W) lamps. Today's basic-grade 32W lamps do not comply. Some standard 32W T8 lamps may be reengineered, but overall, availability will be reduced. Extended-life lamps will continue to be available but may be limited to wattages lower than 32W.
The T5 category does not appear to be adversely affected. Manufacturers stated that today's 4-ft. T5 and T5HO lamps will satisfy the new rules with little or no reengineering.
The net effect is consumers are likely to have fewer T8 lamps to choose from, with surviving options presenting a higher average initial cost. Consumers will have two compliance options that save energy. They can switch from full- to reduced-wattage lamps, or they can operate compliant lamps on a dimming ballast and control. DOE estimates an average payback of 3-4 years for switching from full- to reduced-wattage lamps.
If the existing installation contains continuous-dimming ballasts, owners will need to determine that these ballasts are rated for reduced-wattage lamps. This information is on the ballast label. Operating reduced-wattage lamps on dimming ballasts not rated for them will produce unsatisfactory performance. If the existing dimming ballasts are not rated for reduced-wattage lamps, the owner will need to replace the existing lamp with a compliant full-wattage lamp or replace the dimming ballast with one rated for reduced-wattage lamps.
Lighting practitioners should advise their customers about the new regulations and the benefits of a lighting upgrade. They should consult with manufacturers to confirm availability of compliant alternatives.
Owners should consider the benefits of an upgrade compared to replacing non-compliant lamps individually as part of maintenance. Replacing all lamps at once ensures consistent lighting quality, reduces the risk of matching incompatible components, and provides an opportunity to completely re-evaluate the existing lighting system.
DOE's 2010 National Lighting Inventory estimated that 20% of all lamps in the commercial building sector and 44% in the industrial sector are 4-ft. T8. In 2010, DOE estimated that there were 532 million 4-ft. linear T8 lamps and 14 million T8 U-bend lamps installed in commercial and industrial buildings in the United States.
Commercial Lighting Tampa FL, 813-935-4448 / 813-514-1264 / 813-514-1265 / 813-932-1086 / 813-932-1547 / 813-935-8235

CommercialLightingTampa.com, 8139354448 / 8135141264 / 8135141265 / 8139321086 / 8139321547 / 8139358235
How Philips Lighting mastered smart lights – and turned a $60 light bulb into a winner
SUMMARY: When is a light bulb not a light bulb? When it opens up a different way of thinking about lights (make that smart lights) – not to mention data.
Why the Internet of Things starts with lights

If you have a look around you, look up at the ceiling now and count how many light points are on there. There's bound to be at least two, three or four, if not more. Lighting is the product which is the most distributed than any other thing across the world. It's everywhere – where we shop, where we live, where we sleep and where we work, and so it is the perfect network that we can use to roll out value in Internet of Things.
Philips Hue is an Internet-connected light bulb that people use in their homes. It really changes the nature of the way you use light in your home. Suddenly, you want light to help you decorate your home. It's an alternative to wallpaper or display cushions. It's an alternative to a security system – it can simulate your presence when you're away from home, and always welcome you with bright, welcoming light when you come back. You can even think of it as an alternative to having a coffee in the morning, because light has a biological impact on your body and can help you wake up, concentrate or even relax in the evening.
Charging $60 for a light bulb means reframing the core meaning of the product. How did Philips pull that off?
Light has always been viewed as a cost, a necessity. It's something you have to have around you all the time, but you just want it to be as cheap as possible. Now, we're not talking about only light to help you see, we're talking about value beyond that. The thing you are buying is completely different, and you have a totally different perception of what it's worth. That's how we are able to sell the product which used to be a $2 cost – a product which we only thought about when it broke – and charge $60 for totally different reasons.
Enterprise smart lighting – a connected network

Since lighting is all around us, every one of these artificial light points can sense what's around it. One of the things that we're doing in retail places, and in shops and supermarkets, is we're having the light there give you a kind of indoor GPS. Every one of our light points can send out a code hidden in the light which a human eye can't see, but your smartphone camera can. We can use that to exactly position where you are in this retail space.
Shops can then use that to either to track your motion and behavior through the shop, or offer you contextual personalized advertisements and promotions for products that could go well with what you've already bought. These things are really proven to have a profound impact on shopper behavior, so people are really excited about what this can do for the retail experience.
Serving municipalities – outdoor lighting as a service

Cities around the world are managing every light point. The outdoor street poles are connected to the cloud. They each have cellular data connection inside, so that they can be remotely monitored and controlled from a central location. Municipalities can see at any point in time where they have lights that need maintenance, where lights are on, which parts of the city are consuming more than others.
But improved lighting management is just the beginning:
Where it gets really exciting: these light points are now able to sense what's around them. We have this network of perfectly distributed lights all over the city, which can do things like track the air pollution, see if there's been a traffic jam – all kinds of things that can be rolled out on top of this infrastructure which you have to have in your city anyway. What used to be an expensive dedicated sensor network is now just another service on top of your lighting.
Building a next-gen office with Deloitte

Last talking point: Philips has collaborated with Deloitte to build a next-gen office, from the ground up. The project is an example of how these lighting innovation themes can be pulled into one initiative:
All three things have come together in a project to design the office space of the future that we've done with Deloitte. Deloitte's built an entirely new headquarters in Amsterdam and they've installed, together with us, the most state-of-the-art lighting system in the world. Every one of the light points in this building are connected directly via the power of Ethernet cables towards the IT infrastructure of the building.
Furthermore, they have this indoor GPS and sensors built into every one of these nodes. An office worker in this space can just pull out their smartphone and control the lights above where they are, to set personal brightness levels or temperature controls. The facility managers can see exactly how the building is being used, so they can plan their cleaning and expansion of office space more efficiently.
Final thoughts – "We're not selling lighting anymore"

We don't go to them anymore and just sell the lighting. We sell them a whole bunch of other things which they also want and desire, but now they can get it bundled together. In a lot of cases, the reasons we're winning the projects is not because of the light we're selling. It's because of what we do with the lighting infrastructure. It's totally transformed the way we conduct our business.
That same shift is felt on the customer side. It's an entirely new customer interaction, and a good note to end this series on:
We always used to talk to the facility managers, and the only thing they ask us every year was, "How can we get the cost of this light down even further?" Now we're talking to the CTOs and CIOs, and they're excited about the data we're generating, the new promotions they'll be able to run, and the insights the products we're selling them will give them.
REF: diginomica
Commercial Lighting Tampa FL, 813-935-4448 / 813-514-1264 / 813-514-1265 / 813-932-1086 / 813-932-1547 / 813-935-8235

CommercialLightingTampa.com, 8139354448 / 8135141264 / 8135141265 / 8139321086 / 8139321547 / 8139358235
A Bright Future for LEDs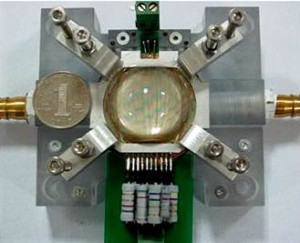 Two inch diameter chips.
Much larger chips will be developed over the next decade, up to the size of whole 8 inch diameter wafer.
A single wafer-level LED chip that produces more than 150 Watts of light output has been made in work form China. This level of output from a single chip makes applications for LEDs in high power lighting from stadiums to runways feasible, and the researchers have long term plans for a new way to light buildings and towns.
Falling costs
The efficiency and long life of LEDs have allowed their use in lighting to spread right into our offices and homes, with unit costs falling all the time. However, the maximum output power of a single LED chip is around 10W, so their use in high power lighting applications requiring kilowatt level output would require hundreds of chips, driving costs above acceptable levels for customers.
With the cost of the LED chips falling, the cost of packaging the chips and assembling them with other components to form an LED lamp is becoming more important. The ideal scheme in terms of packaging and assembly costs would be to use one LED chip per lamp, but the limited output power of single chips seriously curtails the use of this scheme.
Light and heat
Xiangneng HuaLei Optoelectronic Co. Ltd. and several Universities in China, report successful creation of a single wafer level LED chip producing more than 150W output, using a single chip assembly approach.
This approach allows the creation of LED chips with areas a hundred times bigger than the highest-power LED chips previously produced. It required a combination of other smaller advances, as team leader Prof. Yong Cai explained: "We developed several technologies, including series and parallel network designs, resistor matching, active liquid heat dissipation and plug-in electrodes, to successfully fabricate this chip."
The team also intend to develop the cooling system to allow recycling of the heat energy produced in a lighting system, but this is part of their longer term development plans. They are currently working to improve the wall-plug efficiency (WPE) of their high-power WL-LED chip.
The team hope that the WL-LED they have produced may prove to be the first step towards this. They expect that much larger chips will be developed over the next decade, up to the size of whole 8 inch diameter wafers, allowing light outputs in the tens of kilowatts. Whether the idea of 'central lighting' will prove feasible or not, it is clear that WL-LEDs have a strong future in more conventional applications of high-power lighting.
Commercial Lighting Tampa FL, 813-935-4448 / 813-514-1264 / 813-514-1265 / 813-932-1086 / 813-932-1547 / 813-935-8235

CommercialLightingTampa.com, 8139354448 / 8135141264 / 8135141265 / 8139321086 / 8139321547 / 8139358235
What Do You Think of the Designlights Consortium?
February 13, 2015
By Stan Walercyk, HCLP, CLEP

It is my impression that most people working for the Designlights Consortium (DLC) and those working for member utilities and rebate organizations dealing with the DLC process think that they and the DLC are a good team and are providing beneficial services.
But it is also my impression that many manufacturers, retrofit contractors, ESCOs, lighting designers, end-customers and others are very frustrated with the DLC and some have even given up trying to change the DLC.
I have tried to get the DLC improve three of their requirements for a number of years with no success. So I wrote this article, and maybe you will have better luck.
Even if the DLC makes these three improvements by the time this article is published, a big question is why it took them so long.
For those not aware of the DLC, a number of utilities and other rebate organizations, which did not have the money or man-power to evaluate and approve commercial LED products for rebates, started to pay DLC, which is a project of the Northeast Energy Efficiency Partnerships (NEEP), to evaluate and approve certain commercial LED products.
In many ways the DLC has been helpful, but in at least three ways, many people including me, do not think so. You can make your own decisions.
Minimim Lumen Requirement
Maybe the best, or in another way worst, example is 2×4 LED troffers or panels and troffer kits, which the DLC requires at least 3000 out of fixture lumens.
Without additional dimming, which is expensive, 3000 lumens is overkill for many applications, including typical offices with good task lights, halls, restrooms, closets and even many classrooms. Especially in offices, excess light usually translates to glare, which is not good. Often less light is better than more light.
I have had thousands of 2×4 troffers retrofitted with 1 fluorescent 3100 lumen 32W F32T8 850 lamp, 0.71 or 0.77 ballast factor (BF) ballast, 1-cove white reflector and if an existing parabolic louver, a new high performance lens. End-users have been quite satisfied. With 0.71 BF ballast, this provides about 1650 out of fixture lumens based on 3100 lamp lumens x 0.71 BF x 0.88 fixture efficiency x 0.85 heat factor. Wattage is 24 – 25, and this usually qualifies for rebates.
But DLC requires 3000 minimal lumens, which is almost twice as much as this good fluorescent solution, and again can be too bright and too glary if there is not dimming. Since LED troffers and troffer kits typically provide about 100 lumen per watt (LPW) out of the fixture, the wattage is about 30, which is higher than the fluorescent option. To get 3000 lumens out of an LED troffer or troffer kit, either additional LEDs are required, which increases product cost, or the LEDs are overdriven, which reduces efficiency and maybe also life. 15 – 20W LED troffers or troffer kits would provide about as much light as the fluorescent equivalent, save more energy and cost less than 3000 lumen LED versions. So DLC, requiring 3000 out of fixture lumens, is actually driving people away from LED and toward fluorescent.
What right does the DLC have to mandate lumens? At this time, why can't lighting professionals and end-customers be able to decide lumens?
The Lighting Design Lab (LDL) in Seattle has its own LED product requirements, including LPW and color rendering index (CRI), which are good, but does not have lumen requirements, which is also good. At least most people in the Pacific Northwest can use LDL, which allows them to have lower product costs and more savings.
www.lightingdesignlab.com
Sometimes 5000+ out of fixture lumens are required, so a minimum 3000 lumen requirement will not help for those applications.
Maximum Kelvin Requirement
Other than for hibays, DLC only allows up to 5000K for interior applications, which makes absolutely no sense regarding what can be called spectrally enhanced lighting or high Scotopic/Photopic (S/P) lighting and what can be called Human Centric Lighting, human factors in lighting, biophilia or other terms.
With higher than 5000K, visual acuity can be maintained while reducing wattage or visual acuity can be increased while maintaining wattage. Usually the former is done.
Good neuroscientists and other qualified experts on this subject will state that over 5000K for most of waking hours can be very good for improved circadian rhythms, short and long term alertness, mood, perception, performance – productivity and sleep.
The DLC will not even approve a product with adjustable Kelvin or correlated color temperature (CCT) that goes over 5000K, even if that product can be used below 5000K.
What right does the DLC have limiting Kelvin at 5000? I have asked them numerous times the rationale for that, but have not received a good answer.
The 'best' answer that I received from them is an informal one, which was that the DLC is concerned that some people may buy high CCT LED products, not like them, not buy any more LED products and maybe even tell other people that they should not buy LED products. Maybe the DLC is getting too much information from some fru-fru lighting designers, who only like low CCT.
Why can't lighting professionals and end-customers be able to choose CCT as long as efficiency and CRI are sufficient?
The LDL has no CCT or Kelvin requirements, and that seems to be working out just fine.
Some lighting companies are focusing in the Northwest, because they can use high CCT products and get rebates for them.
Often people can get rebates with 6500K, 8000K and even higher CCT fluorescent systems.
If you want more information on Human Centric Lighting, click here.
Categories
Even the best LED product will not be approved by the DLC if the DLC does not a category for it. So there will probably be no rebates for these products.
This may include wallpacks in interior applications, jelly jar fixtures and various greenhouse lighting fixtures.
Does that make any sense to you?
Wrap Up
I ask you, what I have asked the DLC. What right and rationale does the DLC have for minimum lumens, maximum CCT and not approving even the best LED product if it does not fall into an existing category?
Do you think it would be better to be able to use the LDL instead of just the DLC?
If you satisfied or not satisfied with the DLC, you could contact them directly and/or the person at you local utility or rebate provider.
If necessary, it is often best to go with products that do not qualify for rebates. That might motivate the utility or rebate provider to do something, because they will not get credit for the energy savings.
Commercial Lighting Tampa FL, 813-935-4448 / 813-514-1264 / 813-514-1265 / 813-932-1086 / 813-932-1547 / 813-935-8235

CommercialLightingTampa.com, 8139354448 / 8135141264 / 8135141265 / 8139321086 / 8139321547 / 8139358235
OVER 100 CHINA-BASED LED PACKAGING FIRMS TO GO OUT OF BUSINESS IN 2014
More than 100 relatively small China-based LED packagers will be forced out of business in 2014, and the number is expected to increase to over 300 in 2015. Economies of scale have also made the larger China-based LED packaging firms more competitive compared to smaller ones. The large makers account for most of the total capacity expansion among all China-based LED packaging houses. MLS, for example, is increasing its monthly LED packaging capacity to 22 billion chips at the end of 2014 and further to 30 billion units in 2015. International LED vendors including Cree, Philips Lumileds Lighting, Seoul Semiconductor, and Osram have either set up factories in China or increased outsourcing to China-based makers, placing further pressure on China- based packagers to merge or go out of business.
Commercial Lighting Tampa FL, 813-935-4448 / 813-514-1264 / 813-514-1265 / 813-932-1086 / 813-932-1547 / 813-935-8235

CommercialLightingTampa.com, 8139354448 / 8135141264 / 8135141265 / 8139321086 / 8139321547 / 8139358235
Wishing everyone a safe, healthy and BRIGHT 2015! Happy New Year!
Commercial Lighting Tampa FL, 813-935-4448 / 813-514-1264 / 813-514-1265 / 813-932-1086 / 813-932-1547 / 813-935-8235

CommercialLightingTampa.com, 8139354448 / 8135141264 / 8135141265 / 8139321086 / 8139321547 / 8139358235
Wishing everyone a safe, happy and family filled holiday! From all of us at Commercial Lighting Tampa.
Commercial Lighting Tampa FL, 813-935-4448 / 813-514-1264 / 813-514-1265 / 813-932-1086 / 813-932-1547 / 813-935-8235

CommercialLightingTampa.com, 8139354448 / 8135141264 / 8135141265 / 8139321086 / 8139321547 / 8139358235
Wishing everyone and their families a safe and Happy Thanksgiving Holiday!!! From our team at Commercial Lighting Tampa.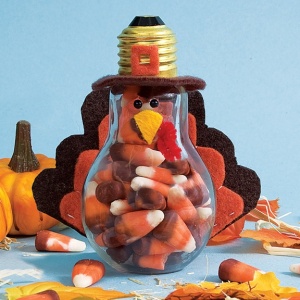 Commercial Lighting Tampa FL, 813-935-4448 / 813-514-1264 / 813-514-1265 / 813-932-1086 / 813-932-1547 / 813-935-8235

CommercialLightingTampa.com, 8139354448 / 8135141264 / 8135141265 / 8139321086 / 8139321547 / 8139358235
Samsung scales down LED lighting as outlook dims
(Reuters) – Samsung Electronics Co Ltd (005930.KS) said on Monday that it will cease its light emitting diode (LED) lighting business outside of South Korea, scaling back what was identified as a key growth business just four years ago.
The pullback comes on the heels of Dutch rival Philips' (PHG.AS) recent decision to spin off its century-old lighting business. Price wars have slashed profitability to levels deemed too unattractive in the long run, despite an LED boom that has upended the global incandescent lighting industry.
Analysts say Samsung Electronics' retreat reflects the growing competition from Chinese manufacturers even as demand for LED lighting remains strong. LED lamps last 10 times longer than fluorescent bulbs and 100 times longer than traditional incandescent tungsten filament bulbs.
"It appears that Samsung decided to fold the business because price competition was so fierce and there was not a lot of room for growth going forward," said Seoul-based IM Investment analyst Lee Min-hee.
Philips said in September that it will spin off its lighting business to expand its higher-margin healthcare and consumer divisions. Two month earlier, Germany's Osram Licht AG (OSRn.DE), which also makes LED lights, announced a cost-cutting plan that included nearly 8,000 job cuts.
A spokeswoman at Samsung Electronics said revenue contribution from the business was small but did not comment on specifics, including how much Samsung had invested.
"We will remain active in the LED industry through our LED component business," Samsung Electronics said in an emailed statement, adding that it will focus on areas such as backlighting for displays of consumer products like televisions.
Samsung's decision also underscores the challenges faced by the company and the wider Samsung Group in nurturing new growth drivers. Samsung Electronics is battling falling profits in its smartphone business, the world's largest, and group patriarch Lee Kun-hee has been hospitalized since a May heart attack.
In 2010, Samsung Group identified LED, rechargeable cells for hybrid electric cars, solar cells, medical devices and biopharmaceuticals as new growth drivers for the conglomerate and tipped them to generate 50 trillion won ($47.5 billion) in annual revenues by 2020 for its affiliates.
But the conglomerate has yet gain traction in most of these businesses. Though Samsung SDI Co Ltd (006400.KS) is supplying German premium automaker BMW (BMWG.DE) with electric vehicle battery cells, other businesses have yet to show significant revenue growth.
SEARCH FOR GROWTH
Identifying and developing new growth drivers will be a key test for Jay Y. Lee when he takes the reins at the group from his father.
Some media reports have speculated that Samsung may also pull back from the solar business. A Samsung SDI spokesman said the firm continues research and development in the sector, but analysts say the recent decline in oil prices and the entry of Chinese players have hurt the outlook.
"These moves also give us a small glimpse of Jay Y. Lee's management style, with him now at the helm for five months," said Park Ju-gun, head of corporate watchdog CEO Score.
"He's moving away from businesses like solar and LED lighting and seem to be putting more resources in software or platform-oriented businesses," he said, noting that Samsung Electronics' acquisition of home automation startup SmartThings in August as well as Lee's recent meeting with Facebook Inc (FB.O) CEO Mark Zuckerberg in Seoul.
Samsung Electronics shares ended 1.5 percent lower on Monday, underperforming a 0.3 percent rise for the broader market .KS11, but showed muted reaction to the LED lighting exit.
Commercial Lighting Tampa FL, 813-935-4448 / 813-514-1264 / 813-514-1265 / 813-932-1086 / 813-932-1547 / 813-935-8235

CommercialLightingTampa.com, 8139354448 / 8135141264 / 8135141265 / 8139321086 / 8139321547 / 8139358235
Call Us Today!
813-514-1266
813-935-4448
8135141266
8139354448