T12 toT8, Simplifed Wiring for your customer
Wiring Diagram
Upgrading from T12 lamps to T8 lamps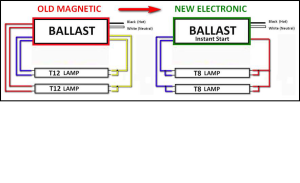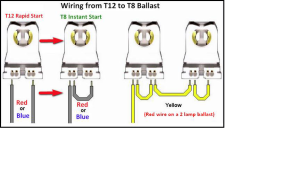 By Shunting the lamp socket (making both contacts common to each other) both pins on the lamp have a positive electrical contact with the one lead wire to each lamp socket.
When upgrading from T12 lamps to T8 lamps a four (4) lamp ballast is also an option.
Replace any defective lamp holders.
Commercial Lighting Tampa FL, 813-935-4448 / 813-932-1547
CommercialLightingTampa.com, 8139354448 / 8139321547
Call Us Today!
813-514-1266
813-935-4448
8135141266
8139354448